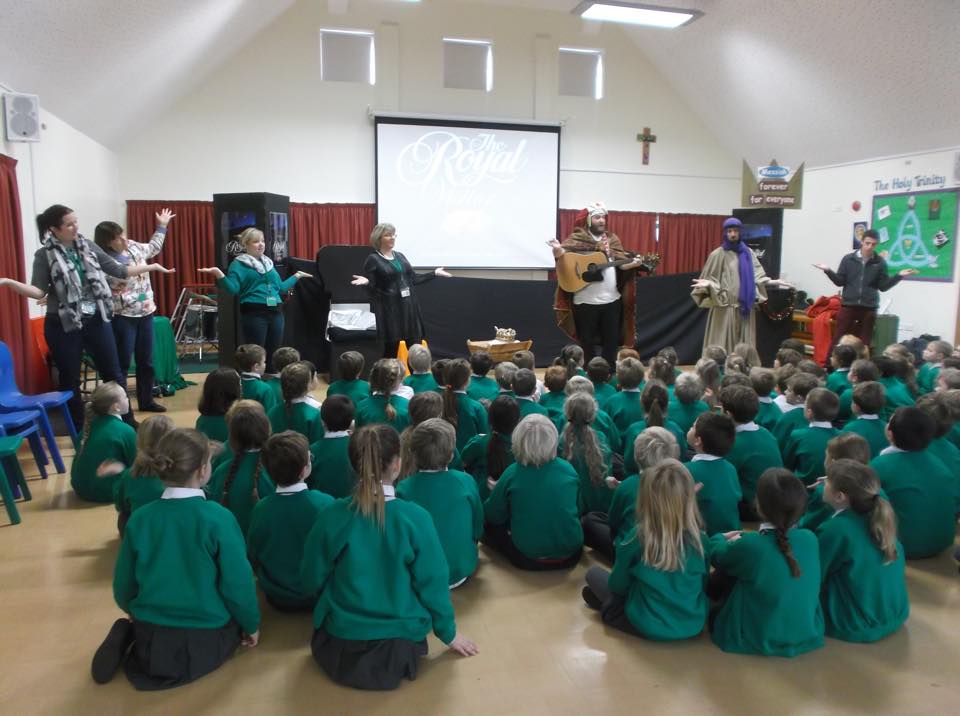 We love working with schools in Farnham to give a clear and positive message about Jesus to children and young people. We believe this is best done collaboratively with other churches and over recent years have played a key role in bringing churches together towards this goal.
Signposts is our inter-church collaborative schools work into 13 primary schools reaching around 3,500 children each Christmas and Easter through highly creative, age appropriate, utterly compelling and fun 50 minute presentations about what Christians believe these festivals mean.
The tried and tested moving up tour helps children positively move to secondary school and is an invaluable link to the Cohesion team.
Cohesion is our inter-church schools work into secondary schools, reaching students in every year group through lessons, assemblies and by supporting individual students through detached youth work, coaching and mentoring. We provide specialist expertise on such topics as Communion, Worship, Churches working together, the Christian understanding of salvation, and the philosophical issues of suffering and medical ethics.
Jubilee seconds many of our staff team into the schools work in Farnham, and Sean serves on the Schools Work Steering Group that overseas this work.  This group includes church leaders professional youth and children workers and educational advisers.  This collaborative inter-church ministry comes under the Farnham Christian Community Trust framework.